Welcome, literary travelers, to Asheville's only multimedia tour designed exclusively for you! Whether you're interested in a passing glimpse of Asheville's great authors or you want to dive deep into some of the area's literary mysteries, the AVL Lit Tour is…
The Only Tour that Helps You Get Lost
BOOK NOW!
Book now!
---
I strongly suggest making this tour part of your Asheville itinerary. There's also plenty of information for "knowledgeable" locals like me!


—Henry S, Trip Advisor
---

Multimedia
In addition to the sights and sounds of bustling Downtown Asheville, the AVL Lit Tour includes multimedia elements. Enjoy photographs, live readings, and a soundtrack inspired by Asheville's literary scene.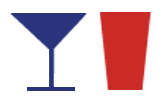 Historic and Modern
Asheville has been a cultural crossroads since the city got its name. Learn about authors from its first significant heyday a century ago, as well as authors shaping the city's culture today.

Buy the Map
There are many more literary destinations around greater Asheville and Western North Carolina! Buy the AVL Lit Map (COMING SOON) to explore authors from Shakespeare to Salman Rushdie, and HP Lovecraft to Billy Graham.
---
Contact us: AVLLitMap@gmail.com